The Legacy of Oscar Wilde: A Look Back at the Life and Works of a Literary Icon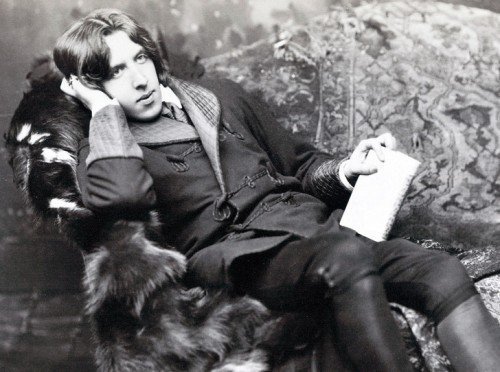 Oscar Fingal O'Flahertie Wills Wilde, better known as simply Oscar Wilde, was a prolific Irish playwright, novelist, and poet who gained widespread fame during the late 19th century. Born in Dublin in 1854, Wilde was a talented and ambitious individual who pursued his interests in literature and the arts with great passion throughout his life. Despite facing numerous personal and professional setbacks, including a scandalous trial and imprisonment, he remains one of the most celebrated writers of his era.
Wilde's early life was marked by academic success and a love of literature. He attended Trinity College in Dublin and later Oxford, where he developed a reputation as a witty and charming socialite. His early works, including poetry and short stories, were well-received and helped to establish his reputation as a talented writer. However, it was his plays that really cemented his legacy in the literary world.
Wilde's plays were notable for their sharp wit, biting satire, and social commentary. His most famous work, "The Importance of Being Earnest," is a hilarious send-up of Victorian society that is still widely performed today. Other notable plays include "Lady Windermere's Fan" and "An Ideal Husband." Wilde's writing style was characterized by a love of language and a deep appreciation for the absurdities of life.
Oscar Wilde was a prolific writer, producing a wide range of works during his lifetime. Here are some of his most notable works:
Plays:
Lady Windermere's Fan (1892)
A Woman of No Importance (1893)
An Ideal Husband (1895)
The Importance of Being Earnest (1895)
Novels and novellas:
The Picture of Dorian Gray (1890)
The Canterville Ghost (1887)
Short stories:
"The Happy Prince" (1888)
"The Nightingale and the Rose" (1888)
"The Selfish Giant" (1888)
Poetry:
"Ravenna" (1878)
"The Ballad of Reading Gaol" (1897)
Essays and non-fiction:
"The Decay of Lying" (1889)
"The Soul of Man under Socialism" (1891)
De Profundis (1897)
Wilde also wrote numerous reviews, literary criticisms, and letters throughout his career, many of which have been collected and published in various volumes.
In addition to his writing, Wilde was also a prolific and controversial figure in his personal life. He was known for his flamboyant style of dress, his wit and charm, and his scandalous relationships with other men. In 1895, he was famously arrested and charged with "gross indecency" for his relationship with Lord Alfred Douglas. The trial was a major scandal at the time and resulted in Wilde being sentenced to two years of hard labor.
Despite the setbacks in his personal life, Wilde's legacy as a writer has only continued to grow in the years since his death. His works remain popular and influential, and his unique style of writing and social commentary continue to inspire new generations of artists and writers. Wilde's life and work serve as a testament to the power of creativity and the enduring impact that art can have on society.