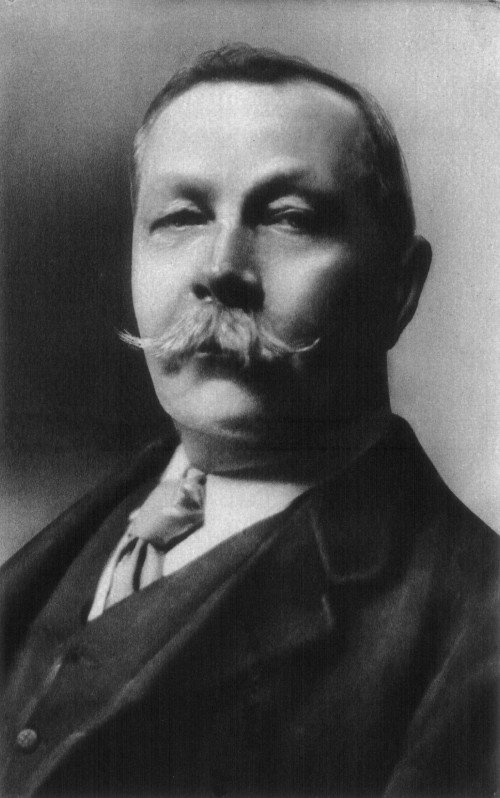 Sir Arthur Conan Doyle, the legendary Scottish writer, is best known for introducing us to Holmes - one of fiction's most beloved and captivating characters. His unrivaled storytelling abilities transformed him from an Edinburgh native into a renowned literary figure who still influences readers today.
In 1868, the renowned author of Sherlock Holmes and The Lost World - Sir Arthur Conan Doyle - began his illustrious journey with seven years of Jesuit education in Lancashire, England. After a year abroad studying in Austria's Feldkirch region he returned to Edinburgh where, due largely to Dr. Bryan Charles Waller's influence on him as his mother's lodger, went on study medicine at University of Edinburgh's Medical School culminating five years later when he achieved both Morningside Medicine Bachelor & Master degrees followed by an MD from which came "An Essay upon the Vasomotor Changes In Tabes Dorsalis," cementing Sir Arthur Conan Doyle into literary history for all eternity.
During his studies of medicine, Sir Arthur Conan Doyle encountered a professor whose masterful ability to diagnose and deduce inspired the character for one of literature's most iconic characters: Sherlock Holmes. While Dr. Joseph Bell was at the University Hospital in Edinburgh as an anatomist, student-Conan observed every detail with awe - details that would later be immortalized through A Study In Scarlet (1887) and other works such as The Firm Of Girdlestone (1890), Round The Red Lamp (1894) ,and even semi-autobiographical novels likeThe Stark Munro Letters( 1895). To this day we can still see how strongly these events shaped some of our favorite crime solving stories.
Sir Arthur Conan Doyle's Sherlock Holmes was an iconic character, renowned for his impeccable logic and knack for deduction. Yet many were unaware of the author's dueling interests in science-based evidence with more mysterious forces - a struggle which he explored in detail through The Mystery of Cloomber (1889). This captivating work showcased both sides to Conan Doyle; on one hand there was his skeptical eye towards some paranormal matters yet also desire to explore them further.
After a huge public response demanding more Sherlock Holmes stories, Sir Arthur Conan Doyle obliged. He wrote both short-story collections and full novels featuring the beloved detective and his assistant Dr Watson - such as The Hound of the Baskervilles! His other works were often overshadowed by this success yet still depicted colourful tales in unique settings. Notably, there was 'The White Company', set during 14th century chivalry with companion novel 'Sir Nigel' published 15 years later; then some adventures on Napoleonic War leader Brigadier Gerard plus Professor Challenger's 19th Century scientific trials.
Sir Arthur Conan Doyle was a man of many passions, and these were reflected in his written works. He wrote compelling nonfiction accounts such as The Great Boer War – an exploration of the tumultuous South African history - but also didn't shy away from unpopular topics like Leopold II's atrocities in Congo which he exposed through 'The Crime Of The Congo'. His work reached even further into real life cases; with George Edalji and Oscar Slater both benefitting from his investigations.
Conan Doyle married Louisa Hawkins in 1885, and together they had two children, Mary and Kingsley. A year after Louisa's death in 1906, he married Jean Leckie and with her had three children, Denis, Adrian, and Jean. Conan Doyle was knighted in 1902 for his work with a field hospital in Bloemfontein, South Africa, and other services during the South African (Boer) War.
Conan Doyle himself viewed his most important efforts to be his campaign in support of spiritualism, the religion and psychic research subject based upon the belief that spirits of the departed continued to exist in the hereafter and can be contacted by those still living. He donated the majority of his literary efforts and profits later in his life to this campaign, beginning with The New Revelation (1918) and The Vital Message (1919). He later chronicled his travels in supporting the spiritualist cause in The Wanderings of a Spiritualist (1921), Our American Adventure (1923), Our Second American Adventure (1924), and Our African Winter (1929). He discussed other spiritualist issues in his Case for Spirit Photography (1922), Pheneas Speaks (1927), and a two-volume The History of Spiritualism (1926). Conan Doyle became the world's most-renowned proponent of spiritualism, but he faced considerable opposition for his conviction from the magician Harry Houdini and in a 1920 debate with the humanist Joseph McCabe. Even spiritualists joined in criticizing Conan Doyle's article "The Evidence for Fairies," published in The Strand Magazine in 1921, and his subsequent book The Coming of the Fairies (1922), in which he voiced support for the claim that two young girls, Elsie Wright and Frances Griffiths, had photographed actual fairies that they had seen in the Yorkshire village of Cottingley.
Conan Doyle died in Windlesham, his home in Crowborough, Sussex, and at his funeral his family and members of the spiritualist community celebrated rather than mourned the occasion of his passing beyond the veil. On July 13, 1930, thousands of people filled London's Royal Albert Hall for a séance during which Estelle Roberts, the spiritualist medium, claimed to have contacted Sir Arthur.
Conan Doyle detailed what he valued most in life in his autobiography, Memories and Adventures (1924), and the importance that books held for him in Through the Magic Door (1907).